I am going to be posting some deals on my blog as well as my normal musings:) If you know me , you know I love to save money. I frequent tons of savings and deal blogs every day and want to pass on these deals to my readers! On the Sears website they have a 4 Qt crockpot for $10. This is a great price and would be a great gift for someone starting out or even a college kid in an apartment:) Select ship-to-store and you also pay no shipping, just pick it up at your nearest Sears when it comes in!
Click here to go to the Sears website for the $10 Crockpot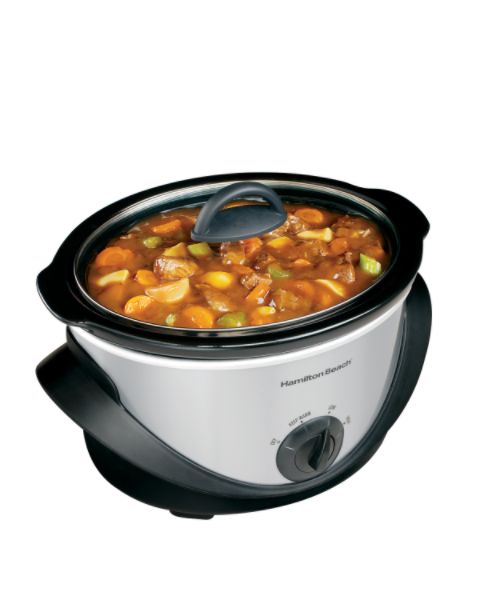 There are some great ways to personalize this gift too! Include a book of your favorite recipes or this great book, available on Amazon from a penny + shipping if you don't mind used books!
Or you could include a grocery chain gift card inside, kitchen utensils, or dish towels!
Watch my blog for more creative gift ideas on the cheap:)